TV fans will find hours and hours of entertainment with new and returning shows that will grace your TV screens this year. With OTT platforms like Netflix, Hulu, Amazon Prime, and HBO releasing more good shows each coming day it's better to keep to schedule your clear, buy some popcorn, and binge-watch the most popular TV shows.
To help you find the best TV shows in the USA, we have picked a list of 15 such shows to watch in 2023 that will be worth your time and popcorn. 
---
Table of Contents
---
Best TV Shows To Watch In 2023
With the new year comes new TV shows worth binge-watching and you must mark your calendars and clear your schedule. Take a look at a few of the best new and returning shows to watch this year.
1. Lord Of The Rings: The Rings of Power
Just like the famous dialogue "One Ring to Rule Them All", this new tv show of the famous movie franchise "Lord of the Rings" is here to rule your screen time. Based on the J.R.R. Tolkien adaptation, this series is the most expensive TV show ever made. 
The story of this is based on a timeline before the rings were created. You can watch this show on Amazon Prime as they bought the rights to this show for a whooping 250 Million dollars. Although you'll have to wait till spring, trust us, after all, "all sweet things take time".
Cast: Morfydd Clark, Peter Mullan, Benjamin Walker, Nazanin Boniadi, Robert Aramayo
No of Seasons: 1
---
2. House Of The Dragon
"We all wished Ned's character was longer"  when he was killed in the famous Game of Thrones series. Looks like all our prayers were answered with the prequel of this famous series which is set 300 years earlier and focuses on the house of Targaryen.
With this news, we are in forever debt to George R.R Martin and HBO who have come together to make this show. It's encouraging to see that this show has managed to make it to series after a previous Game of Thrones prequel, Bloodmoon, was canceled by HBO.
Cast: Olivia Cooke, Matt Smith, Emma D'Arcy, Eva Best, Rhys Ifans, Sonoya Mizuno
No of Seasons: 1

---
3. Peaky Blinders Season 6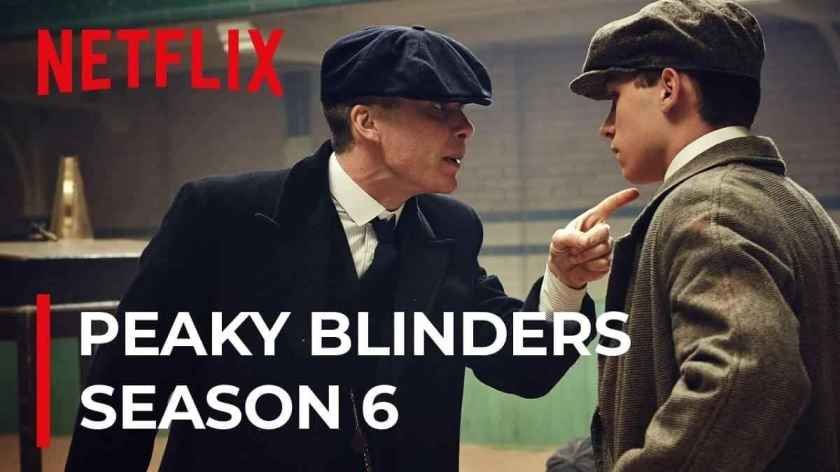 You have to watch this show because it is "By Order of Peaky Blinders". With its first season being aired in 2013, this show has come a long way with 5 successful seasons. But seeing the craze and the twist at which the last season concluded they are all set to come with the 6th season in 2023. 
Based on the real-life gangster gang of Bramingham, this season is sure to exceed all exceptions. With an amazing actor, Cillian Murphy playing the lead actor Tommy Shelby is just amazing. Knight (screenwriter) promises "a bang" at the end of Peaky Blinders and Tom Hardy returning as Alfie Solomons.
Cast: Cillian Murphy, Paul Anderson, Helen McCrory, Sophie Rundle, Fin Cole
No of Seasons: 6 (Till Now)

---
4. Sex Education
Our school sex therapist (Otis) is here again, with Netflix announcing they are going to release another season of their hit series Sex Education. So, it's time for you to clear your calendars and binge-watch yet another season. Based on a topic considered taboo "Sex", this season will talk more about the sensitive treatment of taboo subject matter while tackling LGBTQ+ issues.
With its fantastic humor and occasional emotional side-story, Sex Education is everyone's favorite show. It's gripping, it's crude, it's fantastic. Don't you miss it!
Cast: Asa Butterfield, Gillian Anderson, Emma Mackey, Ncuti Gatwa, Connor Swindells
No of Seasons: 3 (Till Now)

---
5. Stranger Things Season 4
There's nothing better than this show if you're a fan of shows like E.T., Dungeons & Dragons, and moody Electronica. The fact that its popularity has skyrocketed proves how universal it is. The last season ended with young Will Byers disappearing, and now Will's family and our beloved Eleven together are looking for him.
We are sure with this new season you'll laugh, cry, and get goosebumps along the way as the supernatural and strange unfold. Keep an eye out for the endless Easter eggs and binge-watch to make the most of your experience!
Cast: Millie Bobby, Finn Wolfhard, Winona Ryder, David Harbour, Gatin Matarazzo, Caleb McLaughlin
No of Seasons: 3 (Till Now)

---
6. The Crown Season 5
It goes to say that we all wanted to know what happens in the Braghiman Palace, and it came to life with the famous series "The Crown". This famous drama talks about how things are behind the curtain.
The series talks about Queen Elizabeth's II marriage to the Duke of Edinburgh and shows the lifestyle that the royals have to follow. Recently this famous series has been renewed for a new season which will explore more life events, scandals, and challenges of the palace. We are sure you'll be addicted to this Netflix original series!
Cast: Claire Foy, Olivia Colman, Matt Smith, Tobias Menzies
No of Seasons: 4 (till now)

---
7. How I Met Your Father
We all loved and laughed watching the famous sitcom "How I Met Your Mother" but now it's time to change the POV. Because it's time for a second round, except this time to discover the mysterious father. With actors like Hilary Duff, Kim Cattrall, and Josh Peck, the spin-off series "How I Met Your Father" is definitely going to entice viewers.
The story of how Duff's character Sophie met his father is narrated by Sophie (as the title implies), who is now the central figure and narrator. It is almost surprising, considering just how long the original series ran, that there hasn't been a further follow-up focusing on the female perspective. Not anymore because it's finally happening with Disney Hotstar.
Cast: Hilary Duff. Francia Raisa, Suraj Sharma, Tom Ainsley, Tien Tran, Kim Cattrall, Stony Blyden
No of Seasons: 1
---
8. Moon Knight

A massive expansion is about to take place in the Marvel Cinematic Universe, with Moo Knight. With Oscar Isaac playing a complex vigilante suffering from dissociative identity disorder, this series brings mental health awareness to the forefront.
He is to play the role of the Egyptian moon god, Khonshu fighting a war among Egyptian gods. Kevin Feige compared the series to Indiana Jones during a Disney Investor Day presentation in 2020.
Cast: Oscar Issac, Ethan Hawke, Gaspard Ulliel, May Calamawy, Lucy Thackeray
No of Seasons: 1

---
9. Shark Tank

There is no other show like Shark Tank. This show focuses on the journey of becoming an entrepreneur. Each year many budding entrepreneurs come to this show to pitch their ideas and get funding for their business idea.
The show has five to six panelists who are leading and respectful business personnel. Over the years the show has become immensely popular as it is not just a TV show it has become a way for people to voice out their business ideas and get funded for them.
Cast:
No of Seasons:

---
10. What If Season 2

What if Iron Man didn't die? You might have tried to wrap your head around this but failed. Don't worry because MCU is here, with its latest animated TV show named "What If".
With a successful season one, the team has decided to come with another season. In the series, you will see what would happen to the MCU if certain things happened differently. Although it's an animated TV show, it is definitely going to surprise you with an amazing story, animation, and amazing twist.
Cast: Jeffrey Wright, Teri Doughlas, Mathew Wood, Robin Atkin Downes
No of Seasons: 1

---
11. Ms. Marvel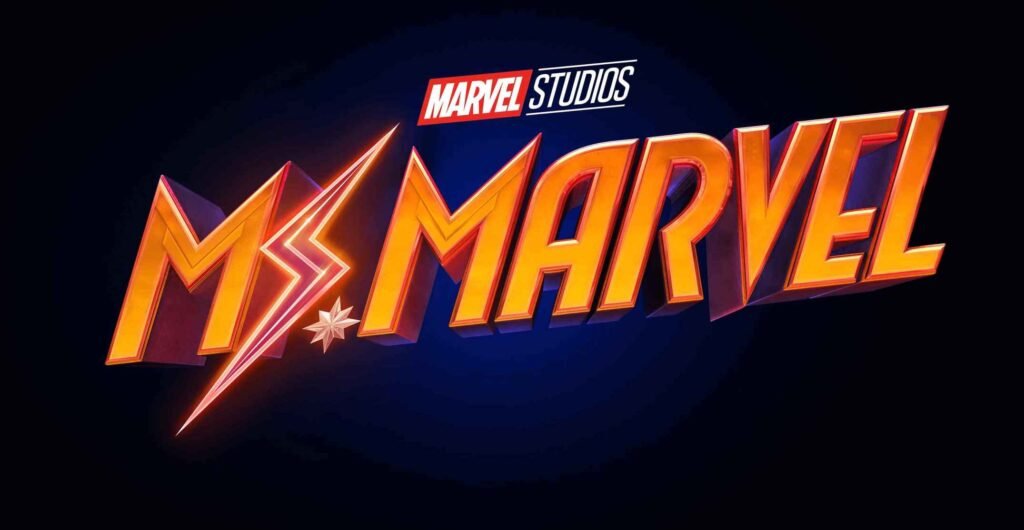 Who is ready for more fun from the Marvel cinematic universe, because they are all set to launch a series on a superwoman titled "Ms. Marvel"? The lead actress is played by a 16-year-old girl who finds herself gaining superpowers just like Captain Marvel.
Another thing happening for the first time in Marvel is casting a Muslim actor Iman Vellani as a lead actor. The show might connect the dots between The Marvels and Captain Marvel.
Cast: Iman Vellani, Yasmeen Fletcher, Matt Lintz, Rish Shah
No of Seasons: 1
---
12. She-Hulk
She is strong, she is angry and she is green, she is "She-Hulk". This show is more like "What if Hulk was a woman?" Tatiana Maslany is set to play the main character. If anyone wants to see how great an actress she is, then they should see her in Orphan Black.
The show's main character (Jennifer), is a lawyer specializing in matters about superhumans. Additionally, you will also see the return of Mark Buffalo as the fan-favorite Hulk.
Cast: Mark Ruffalo, Jameela Jamil, Tim Roth, Tatiana Maslany
No of Seasons: 1
---
13. PeaceMaker
This famous character from the DC universe is played a member of "The Suicide Squad" John Cena. The premise of the show is set around the origins of the character.
And how does he become a man who uses his strength to regain peace and control? This show is just amazing and is a must-watch comic book series.
Cast: John Cena, Freddie Stroma, Chukwudi Iwuji, Jennifer Holland, Steve Agee
No of Seasons: 2

---
14. Vikings: Valhalla
This series is an amazing prequel to the famous series "Viking". The story is set 100 years before the Vikings and explores the adventure of Norman, Erikson, and many of our beloved characters.
With "Viking" having a worldwide fan base the prequel is sure to set your screens on fire. This series is written by Jeb Stuart, who also created "DieHard" and "The Fugitive". The series will be premium in February 2023 so don't forget to bring some extra popcorn. 
Cast: Pollyanna Mclntosh, Johannes Haukur Johannesson, Lue Suter, David Oakes, and many others
No of Seasons: 1

---
15. Euphoria
This show first aired in 2019 and became popular very soon. The lead actor is being played by Zendaya who even won an Emmy for her performance. Seeing the popularity it is renewed for another season.
The story of the show revolves around high school teenagers' encounters with sex, drugs, and violence. We don't know what will happen in the next season but we can expect more parties, abuse, fun, and some risk of criminal activity.
Cast: Zendaya, Hunter Schafer, Angus Cloud, Jacob Elordi, Alexa Demie, Sydney Sweeney, and many more
No of Seasons: 2

---
Conclusion:
Now, when you have a list of the best TV shows of all time that you can't miss, it's time to mark your calendars. We tried to cover all the best TV shows that are new or getting a follow-up season. While we understand it can be challenging to find the time for these shows in your busy schedule, we urge you to give it a shot.