Do you know which are the top 10 most populated cities in the world in 2022 and how much area they cover? Are you interested in learning more about these fascinating places? Well, then let's dive in. Not to our surprise, Tokyo stands strong at its position of being known as the largest city in the world by population.
This article illustrates a table to help you go through the demographics quickly. Scrolling down, you'll also find some interesting facts about the population as well as the area of our top 10 biggest cities in the world. But first, let's look at what the UN has to say on this?
As per the most recent report by the United Nations – "Currently, almost 55% of the world's population resides in urban areas; with no sight of future decline in this trend. In fact, by 2050, about 7 out of 10 people will reside in the city areas."
Of course, it's going to increase the pressure on the urban sectors. We will also discuss these challenges below. Here is a representation of the population trends of the 10 most populated cities.
Note – Though the demographic data of the cities is variable, we have done intense research to get the most accurate information for you. 
Top 10 Most Populated Cities In The World – 2021 vs 2022
Rank
City
Country
Population
Trend
2022
2021
1
Tokyo
Japan
37,274,000
37,339,804
-0.18%
2
Delhi
India
32,065,760
31,181,376
+2.84%
3
Shanghai
China
28,516,904
27,795,702
+2.59%
4
Dhaka
Bangladesh
22,478,116
21,741,090
+3.39%
5
Sao Paulo
Brazil
22,429,800
22,237,472
+0.86%
6
Mexico City
Mexico
22,085,140
21,918,936
+0.76%
7
Cairo
Egypt
21,750,020
21,322,750
+2.00%
8
Beijing
China
21,333,332
20,896,820
+2.09%
9
Mumbai
India
20,961,472
20,667,656
+1.42%
10
Osaka
Japan
19,059,856
19,110,616
-0.27%
Source – https://worldpopulationreview.com/world-cities 
---
Top 10 Largest Cities In The World: Ranked By Population (2022)
---
1. Tokyo, Japan
Tokyo has been the largest city in the world for decades now. This sprawling metropolis is one of the top five global financial centers and a major center for culture, fashion, and design. Tokyo is also one of the most beautiful cities in the world, full of bright lights, skyscrapers, and abundance in nature. This largest "Megacity" of the world welcomes over 10 million tourists every year.
Area ~ 2,194 km²
Population ~ 37,274,000
---
2. Delhi, India
Delhi is India's capital and political center. Not to mention, it is also the largest city in India. It is also listed among the fastest-growing cities in the country. Being one of the oldest Indian cities, Delhi has a rich cultural heritage and has many places worth exploring. It is also home to some of the most prestigious educational institutions.
Area ~ 1,484 km²
Population ~ 32,065,760
---
3. Shanghai, China
Shanghai is the largest city in China and the most populous city proper in the world. It is the country's center for finance and commerce and is one of China's four direct-controlled municipalities. Also, currently, China is the largest country in Asia and the world.
Area ~ 6,340 km²
Population ~28,516,904
---
4. Dhaka, Bangladesh
Dhaka is also known as "The City Of Mosques" for its mosques and Islamic architectural sites. It is the capital of Bangladesh. In fact, it's the largest city in the country by far, with an urban population that's nearly double its next-largest city!
Area ~ 306.4 km²
Population ~ 22,478,116
Did you notice that the top four cities are from Asia itself? Let's see how many more Asian cities have made it to this list!
---
5. Sao Paulo, Brazil
Ah, finally, there's a city that's not from Asia. (*wink*)
Next on our list, Sao Paulo is also the third richest city in Brazil. It is known for its international attractions, landmarks, historic buildings, churches, financial businesses, and significant shopping opportunities for visitors and locals alike. As a result, the city attracts thousands of people every year to the area.
Area ~ 1,521 km²
Population ~ 22,429,800
---
6. Mexico City, Mexico
Mexico City is one of the largest cities in North America and the most populous metropolis in Mexico. It is located on the pacific coast of south-central Mexico and is known for its amazing food, historical significance, and gorgeous weather.
Area ~ 1,485 km²
Population ~ 22,085,140
---
7. Cairo, Egypt
Cairo is the second-largest Egyptian city in terms of economic size and market. The economy of Cairo relies heavily on the tourism industry, media, communications, banking, and retailing. It has lots of rich history and culture with many architectural feats.
Area ~ 3,085 km²
Population ~ 21,750,020
---
8. Beijing, China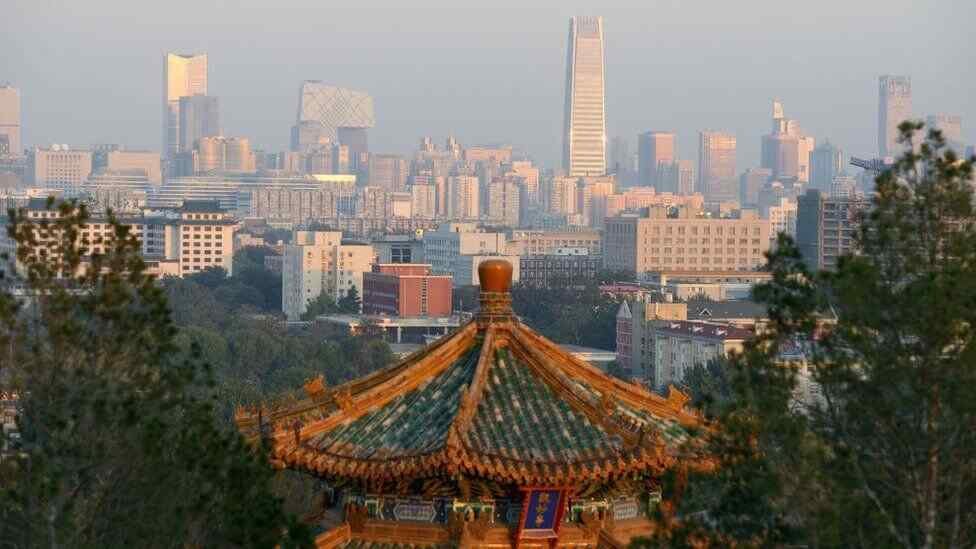 Beijing is the capital of China with a diverse population as people from all around the world live there. In addition, Beijing is home to one of the seven wonders of the world, The Great Wall of China.
Fun Fact: Beijing started as a farming village many years ago when China was still in an agricultural society but now is known for its advancement into a more modern society.
Area ~ 16,411 km²
Population ~ 21,333,332
---
9. Mumbai, India
Mumbai (formerly known as Bombay) is India's largest city and financial hub. The city has a very diverse culture and is home to Bollywood, the center of the Indian film industry. It is an exciting place with plenty of festivals and celebrations throughout the year. In fact, Mumbai is also one of the most visited cities in the world.
Area ~ 603.4 km²
Population ~ 20,961,472
---
10. Osaka, Japan

The tenth biggest city in the world, Osaka, is also considered to be an economic center for Japan. Many major corporations are based here, with their headquarters located here or nearby. Today, Osaka is known for its great food, music festivals, and shopping districts with a vast range of products available!
Area ~ 223 km²
Population ~ 19,059,856
---
Major Challenges That The Top Cities In The World Face
The biggest and most populated cities in the world are not immune from problems, but governments of these cities often use their diversity to overcome difficulties.
Large, metropolitan cities can be challenging to navigate and maintain because of their populations.

In addition, a city's infrastructure is directly affected by its population because there are higher amounts of traffic and trash.
To alleviate this problem, the government may implement new laws or taxes on fuel consumption to reduce the number of cars on the road so commuters can spend less time driving to work.
What Is It Like To Live In The Top Cities In The World?
Now that you know about the largest cities in the world, you may be wondering if it is worth living there. Here are some pros and cons of living in the top cities.
Pros of Living In The Largest City In The World
The largest cities in the world are some of the most popular places to live. There are many reasons people like living there, some of them being:
Job availability.

Great education system.

High wages.

More entertainment options.

Variety of activities.
Cons Of Living In The Largest City In The World
Of course, there are downsides too, as we already mentioned the challenges above. Some of the problems that you'll likely face are:
Expensive rent.

Insufficient supply.

Intense competition for work.

More traffic and pollution
Now that we have discussed the top 10 largest cities in the world, I am sure you must be wondering why there is no mention of NYC!
Why Is New York City Not Among The Most Populated Cities?
Well, we have an explanation for that too. NYC would have been among these cities if we had made this list in 2019. Unfortunately, however, the Covid-19 Pandemic adversely impacted the entire nation of the United States. This led to many people moving out of New York City, and many also lost their lives to the coronavirus infection.
Currently, it ranks at 45th position with a declining trend of over 0.65% in its population from 2021 to 2022. But, with improving situations now, New Yorkers are moving back, and it is definitely going to bounce back. 
After all, NYC is a major international business and cultural center. It is globally known for its leadership in finance, music, film, theater, television, arts, fashion, research, technology, education, and… street traffic? Well, that comes complimentary with living in one of the most populated cities in the world. 
That brings us to the end of our list of the largest city in the world by population; we hope that this article helped you learn about the population of the top 10 cities in the world. Stay tuned to BlackBuck Magazine for more informative blogs like this one!