The PlayStation 5 has brought an array of exciting and innovative games to the world of gaming, with stunning graphics, immersive gameplay, and features that take full advantage of the new console's technology. Whether you're a die-hard fan of platformers, shooters, role-playing games, or sports games, the PS5 has something for everyone. 
From pulse-pounding action to heartwarming stories, from classic favorites to brand-new titles, the PS5's library of games is constantly expanding and pushing the limits of what's possible in gaming. In this guide, we'll take a closer look at some of the best games on PS5.
Let's explore what makes them stand out, what sets them apart from the rest, and why you won't want to miss out on these gaming experiences with the best PS5 games list.
---
Table of Contents
---
Best PS5 Games 2023: Play Guilt-Free
The PlayStation 5 has a plethora of incredible games that are worth playing for any gaming enthusiast. From the action-packed adventures of Marvel's Spider-Man: Miles Morales to the hauntingly beautiful world of Horizon Forbidden West, the best PS5 games are a feast for the senses. 
With stunning graphics, immersive gameplay, and innovative mechanics, these games offer a truly next-gen gaming experience. So whether you're looking for a heart-pounding thrill ride or a relaxing escape, the PS5 has got you covered.
1. Elden Ring

Elden Ring a new game released in February 2022 is one of the best games on PS5 that you will love. There's a reason, we kept it at first, it is also among the top-selling PS5 games. It is an open world that has secrets covering every corner. You will see paths leading you to different locations each with a new challenge. 
The best part about this game is the boss battles happening around the world, it will keep you on the edge while playing. This is also among the best roleplay games on play station 5 to play.
2. God of War: Ragnarok

While Elden Ring is the difficult game to play on the PS5, God of War: Ragnarok is the relatively easiest one. If you are playing games first time on PS5, this is the best choice. The game is a clever mixture of puzzle, exploration, and combat alongside the heartwarming story of the family. 
Its soundtrack will keep you engaged and the graphics look nearly real-life which makes the overall experience immersive. Each move will make you feel rewarded and you won't get easily bored too.
Also read: MCU Phase 1: The Launchpad for a Decade of Marvel Magic!
3. Last of Us Part 1

The Last of Us Part 1 is another new game released in the year 2022. This game is what you need to keep yourself engaged. This game has everything, from picture-perfect graphics and sounds to life-like feels. As the name suggests, it is based on the last people who survived the breakout of some strange virus. 
Also, while playing this you will feel like watching a movie or a series. The PS5's DualSense controller dives the haptic feedback upon using mache or saw, and even with the movement and dialogue delivery.
4. Minecraft

If you are searching for the best PS5 games for kids, Minecraft should be the first choice. Who doesn't know about this amazing game? It will help kids in understanding the importance of building and maintaining things. Minecraft can be the ideal game for your kid to spend this free time and get a break from studies. It's time to make your kids Minecraft legends. 
5. Spider-Man: Miles Morales

This game revolves around the comic book story of Spider-Men when Peter Paker leaves New York City with his apprentice Miles Morales. However, the Miles have a few additional powers than Peter. The game is designed in a where it conveys an engaging story that will make you want to play this game after a long tiring day in real life. The smooth moves and amazing transitions will freshen up your mood.
6. Horizon Forbidden West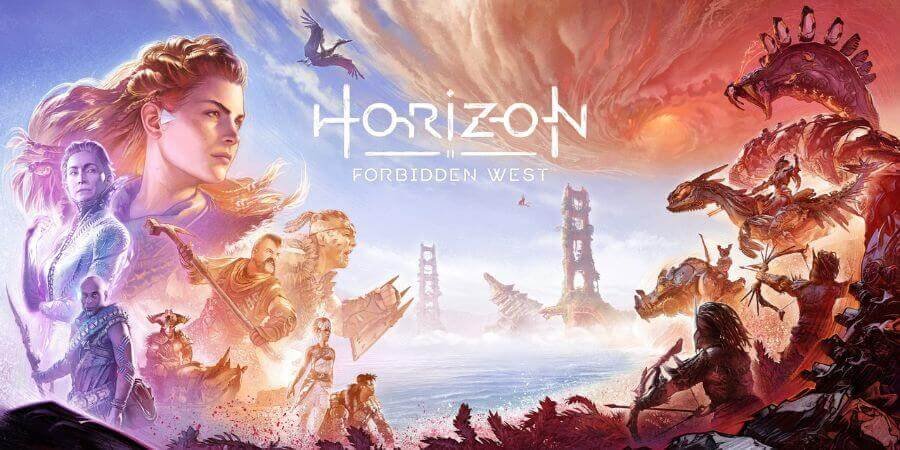 The game horizon forbidden west is built on an impressive foundation of horizon zero dawn that tells a deeper story. With its lively settlements and thoughtful, intriguing sidequests, the game adds to the series' explosive fights against complex robotic foes and blockbuster action sequences. 
While playing this game, you will unveil the true power of PS5 from facial and costume detailing to stunning landscapes it got it all to make the playing experience more realistic.
FAQs related to games PS5
1. Which are the best multiplayer PS5 games?
The best multiplayer games on PS5 are Call of Duty, Destiny 2, NBA 2k23, Fortnite, Elden Ring, and FIFA 23 to enjoy with your friends. 
2. Which are some of the best PS5 games for kids?
The best PS5 games for kids are Astro's Playroom, 5D Platformer: Ayo The Clown, Sackboy: A Big Adventure, DC's Justice League: Cosmic Chaos, Battle Royale: Fall Guys, and Minecraft
3. What are the options for the best free PS5 games?
The best free games for PS5 include Call of Duty: Warzone, Fortnite, World of Tanks, Warframe, Apex Legends, Genshin Impact, Destiny 2, and Astro's Playroom.
4. Where to buy a PS5?
You can buy PS5 from various online and physical stores, from the Sony store or Amazon. You will get the best deals on both platforms.
5. What is the highest quality PS5 can play?
PlayStation 5 supports HDMI 2.1 and 4K 120Hz video output. So, you can say the highest quality PS5 can support is the best one in the market.
Step into the Future of Gaming: The Best PS5 Games Await You!
As you can see, the PlayStation 5 has an impressive library of games that caters to all types of gamers, from casual to hardcore. The PS5 offers a gaming experience like no other with its spectacular graphics, immersive gameplay, and technological advances. There are plenty of multiplayer options to choose from, and parents will feel at ease with the selection of kid-friendly games. 
The PS5 has truly raised the bar in the world of gaming, and we hope this guide has given you a taste of what's available on this incredible console. So what are you waiting for? Grab your controller, power up your PS5, and get ready to embark on an unforgettable gaming adventure with the best PS5 games.